The heat transfer process on pure cotton fabrics is a mature example of fabric printing technology. It uses a flat Heat Transfer Machine or heat transfer machine to transfer the Heat Transfer Film or the pattern on the heat transfer film to the garment as a whole.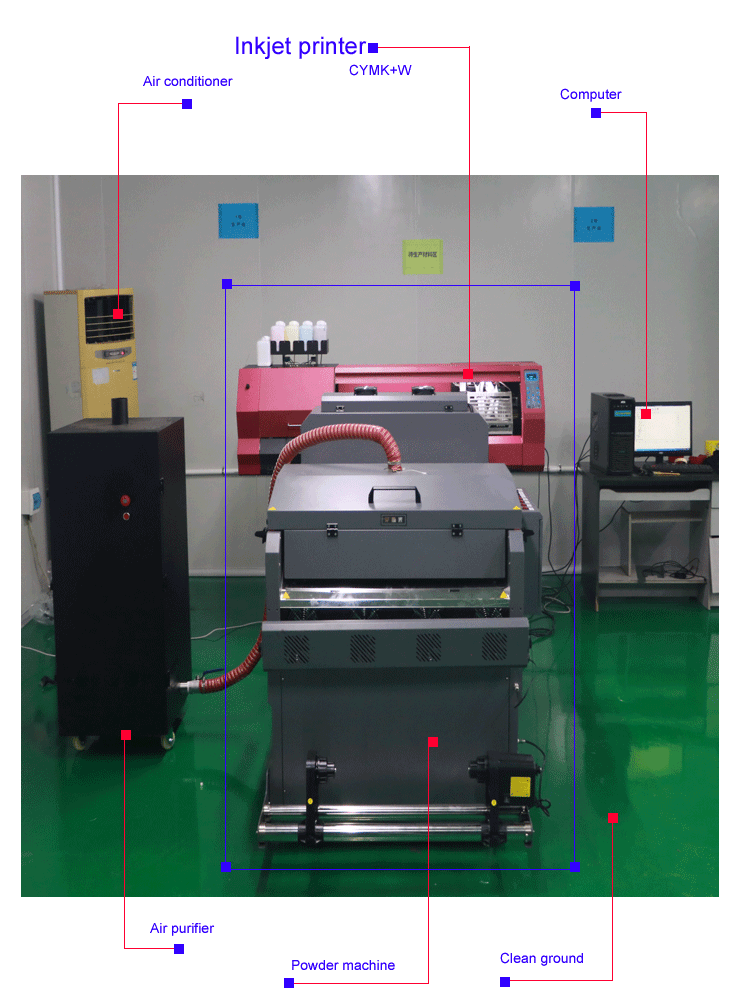 The heat transfer process itself is not complicated, but the manufacturing process of the heat transfer film is complicated. Initially, the pattern that needs to be transferred needs to be completed by silk screen printing. Since silk screen printing can only be printed in one color and one color, it is very cumbersome and difficult. From the screen printing technology alone, you must master plate making technology, printing technology, ink adjustment technology. If there are more than three colors, the entire process of making the heat transfer film will take a lot of time. The accuracy of multi-color overprinting is not very good.
With the development of printing technology, the latest example of printers encroaching on the field of screen printing is in the process of making heat transfer film. It directly prints the pattern that needs to be transferred onto the PET film. It is fast, rich in colors, and easy to achieve dot effects. Although it is not enough to shake the position of silk screen in terms of three-dimensional color and fullness, in most occasions, its advantages have been recognized by many practitioners in the clothing industry chain.
KC Printing Machine (Group) Limited
Business Type:Manufacturer , Trade Company
Product Range:Pad Printers , Screen Printers , Heat Press Machines
Products/Service:Automatically Screen Printer , Automatically Pad Printer , Automatically Hot Foil Stamping Machine , Pad Printing Machine , Screen Printing Machines , Hot Foil Stamping Machine
Certificate:CE , ISO9001
Company Address:Shatou Industrial District, ZhenAn Middle Road, ChangAn, Dongguan, Guangdong, China


Previous: Image setter professional design for pad printing, screen printing and foil stamping machine